The Benefits of Outsourcing CFO Services for Small to Medium Businesses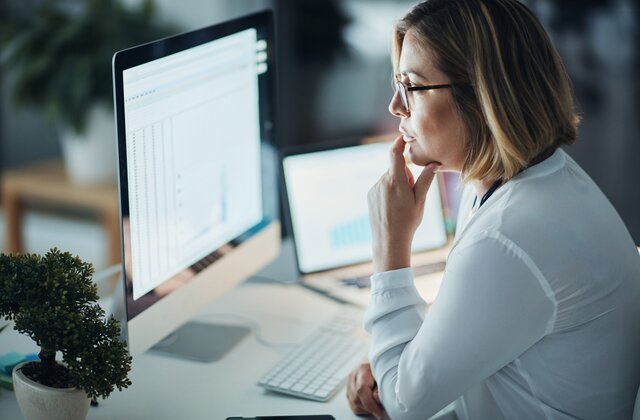 Small to medium businesses often face financial challenges that can be difficult to manage without help. This is often due to the fact that businesses of this size have limited resources to manage their finances, particularly in the early stages. They also might not have the budget to hire a full-time CFO or invest in sophisticated financial management tools and software. As a business owner, it can also be difficult to stay up to date with the latest financial information or market trends that are relevant to your industry, making it hard to make informed decisions about your finances. All of these factors can make financial management a challenge for small to medium businesses. If you lack the budget to hire a full-time CFO, or if you only need a CFO for a short period of time, outsourcing CFO services might be a suitable solution. This article will go over the benefits of outsourcing CFO services for small to medium businesses.
Cost Savings
Outsourcing CFO services can help small to medium businesses save money. Hiring a full-time CFO can be expensive, especially for businesses that are just starting out. Outsourcing allows businesses to gain the services of a CFO without having to pay for a full-time employee.
Improved Financial Management
Outsourcing CFO services can help small to medium businesses improve and streamline their financial management. CFOs can provide valuable insights and advice that can help businesses make informed decisions about their finances. They can also help businesses create and implement financial strategies that better align with their goals and objectives.
Access to Expertise
Outsourcing CFO services gives small to medium businesses access to expertise. CFOs have extensive knowledge and experience in financial management, including tax planning, budgeting, forecasting and risk management, meaning a virtual CFO can comprehensively cover all of the important financial aspects of your business. 
Scalability
Outsourcing CFO services provides scalability for small to medium businesses. As businesses grow, their financial needs will naturally change and become more complex. Outsourcing allows businesses to access the expertise they need to manage their finances without having to hire additional full-time employees.
Flexibility
Outsourced CFO services provide flexibility for small to medium businesses. CFOs can work remotely or on-site depending on the needs of the business. This can help businesses save money on office space and other overhead costs, while still accessing expert financial services.
Employers are also generally not expected to provide the same employee benefits or insurance for virtual CFOs as they would for full-time employees. Virtual CFOs are typically self-employed or work as contractors, meaning they're responsible for their own insurance, benefits and tax obligations.
However, businesses should ensure that they work with reputable virtual CFO services that provide qualified and experienced professionals who have appropriate insurance and certifications. It's also important for businesses to establish clear service agreements and expectations with their virtual CFO, including the scope of work expected, timelines and fees, as well as how fees will be paid.